Egg Coding
Coding technologies for the egg industry have evolved over the years, but the focus on food safety has remained paramount. Advances in these technologies have provided improved print quality to better communicate important expiry and traceability data and to help ensure compliance with evolving government regulations regarding producer accountability. Videojet's egg coders can help meet these coding needs while providing high quality printing to aid brand image and high uptime to ensure efficient operations.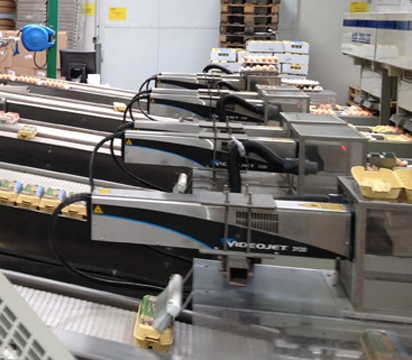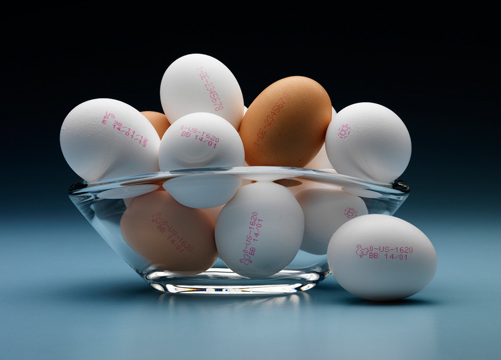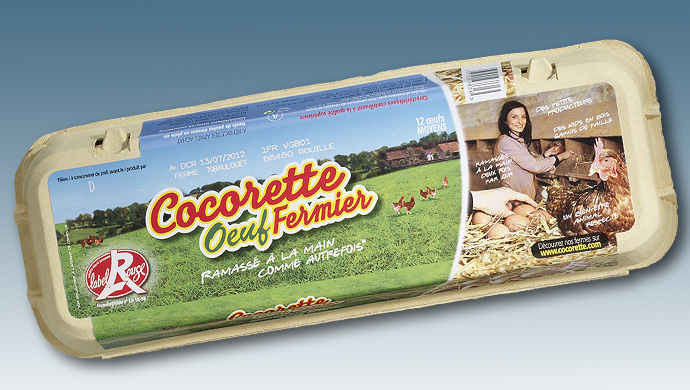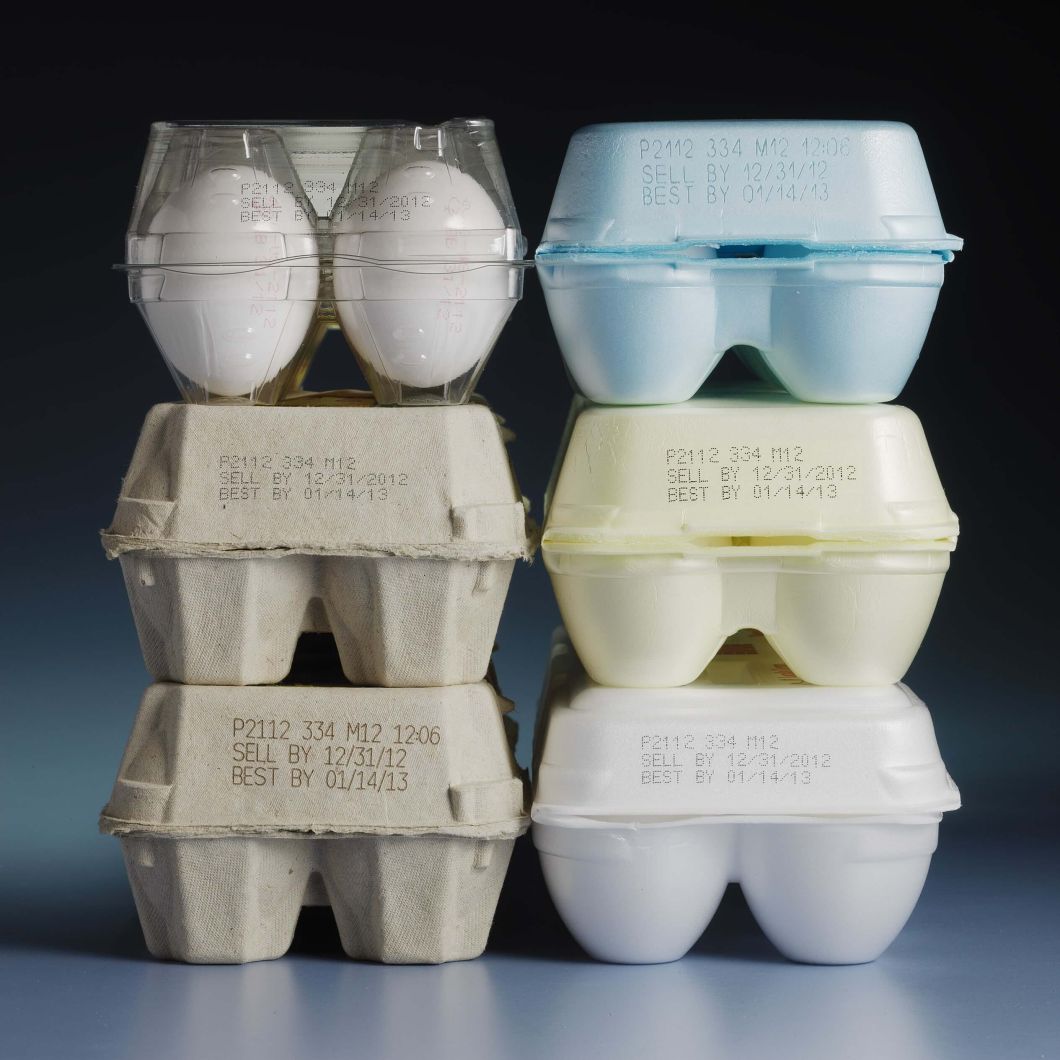 Applications

Line Integrations

Documents
Marketing opportunities
The safety and authenticity of eggs are persistent concerns in all regions of the world. Getting consumers to appreciate eggs as more than a commodity holds the key to greater loyalty and improved demand. Printing brand and egg information directly on the egg provides producers with an opportunity to improve brand differentiation and consumer loyalty through a clearly visible commitment to quality and safety.
Continuous Ink Jet (CIJ)
ideal technology for in-line coding directly on eggs
cost effective solution because it requires the fewest printers
most efficient solution as printers are integrated with the grader for direct controlling from the console
food-grade ink specially formulated to safely adhere to egg shells
Laser Marking Systems
microscopically etches the surface of the egg to create a permanent imprint with no ink
code clarity is less affected by moisture on the egg
improved print quality over ink coding
Planning for the future
Egg carton packaging is changing as retailers try to attract consumers to more beneficial eggs. Carton design is also advancing as the simple package is being improved to provide better protection and egg coding visibility to minimise consumer interaction with the eggs. Coding solutions designed to perform well across a wide range of packaging styles and materials give the producer freedom to adapt to future changes.
Continuous Ink Jet (CIJ)

simple and reliable way to print on paper, plastic and foam cartons and shrinkwrapped egg trays
Videojet's 1000 Line printers incorporate the CleanFlow™ printhead, a patented design that increases uptime by reducing ink buildup
non-contact printer, making it a reliable solution for printing legible traceability codes
Laser Marking Systems

delivers excellent character and logo print quality
permanent print and virtually no mess
can print across the top of an egg carton in multiple locations, even when the carton is stationary on the line
Thermal Ink Jet (TIJ)

ink-based printing solution for porous carton materials like paper
prints at a higher resolution than other ink-based systems
Thermal Transfer Overprinting (TTO)

prints on overwrapped plastics prior to its application around a flat of eggs
produces high quality codes using a ribbon-based printing system that also produces superior bar codes
Improve supply chain efficiency and save money
Printing lot, batch and supplier-specific information clearly on the egg case creates a traceability point visible to the retailer, wholesaler and transportation company – providing rapid identification in case of recall. Printing this information directly on the case simplifies packaging demands by standardising to a common box style for different trading partners.
Label Printer
Applicator (LPA)
standard way to identify product for delivery to trading partners
automated labelling solutions can significantly reduce mislabelling and poor readability for optimum routing and tracking
automatic application of labels on-demand to cases is faster and more consistent than hand-labelling and prevents applying the wrong label
Large Character
Marking (LCM)
prints information directly on the case including scannable bar codes
very cost-effective and dependable
eliminates the cost, stocking and management of labels, as well as the need for customer-specific pre-printed cases
Thermal Ink Jet
(TIJ)
high resolution printing directly on the case
ideal for printing on display ready cases
prints a variety of bar code types to comply with retailer supply chain requirements
Grader, Cartoner and Packer