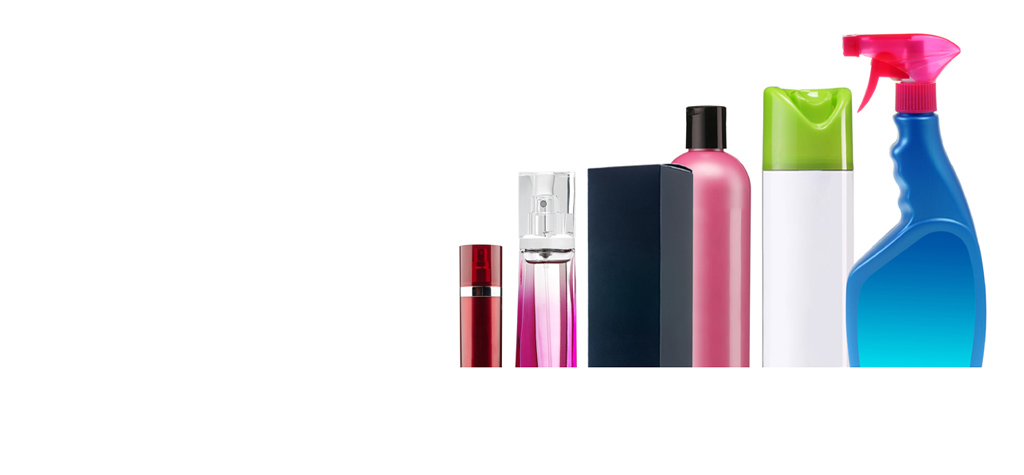 Packaging materials
Cosmetics, personal hygiene and home care products have the broadest selection of packaging materials, colours and formats compared to virtually any other consumer goods market. The constant drive for innovation through a fast paced trending industry, together with the importance of brand identity, means that most manufacturers are handling a high number of different products and therefore changeover processes. Selecting the right technology and a coding partner that truly understands the importance of matching solution to substrate is critical in achieving repeatable, quality codes.
Register today for regular news and advice on industry trends and the latest coding and marking solutions.
HDPE bottles, jars and containers
Over 80% of personal and home care bottles, jars and containers are made from either HDPE or PET, according to the Euromonitor packaging database. You can code directly onto the closure, package or label with a number of innovative coding solutions from Videojet.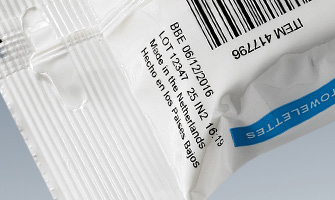 Flexible materials
Flexible films, pouches, sleeves and bags can all be cost-effective packaging options for personal and home care manufacturers. Videojet coding solutions can produce high-resolution codes directly onto flexible materials with no need for solvents.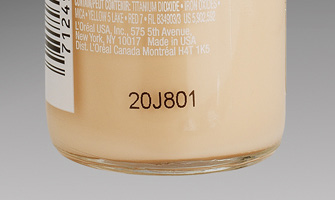 Glass bottles and jars
Glass bottles and jars are constantly evolving in size and color. However one thing remains constant: the need for high code quality. Help protect and enhance your brands by marking permanent high-contrast codes, text and logos on to your products.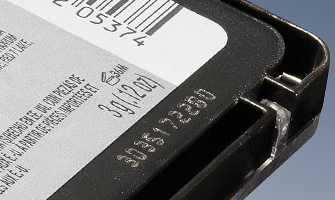 Specialty containers
The design of your package often differentiates your product from the competitors. Many cosmetics, skin and lip care, deodorants and air fresheners come in a variety of shapes and sizes due to their use and dispensing methods. Consider our wide range of coding solutions to help ensure your coding doesn't detract from the unique package design.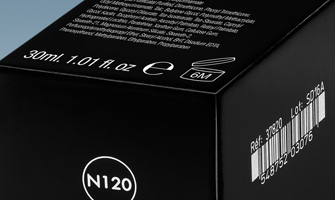 Folding cartons
Standardize your operations and help reduce manufacturing costs through customizing packaging with names, numbers, ingredients, bar codes and icons. A CO2 laser will remove the top layer of pre-printed ink to expose the layer underneath, resulting in a high-contrast code. Alternatively, continuous inkjet (CIJ) printers can mark codes with colored, UV or IR inks for high-contrast or covert codes.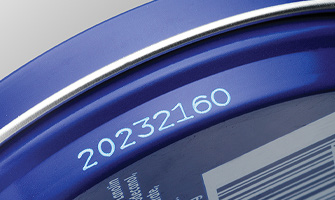 Metal containers
Metal containers can come in various shapes, sizes and styles, which means coding can be challenging. Videojet offers a continuous inkjet (CIJ) printer that can code onto metal containers, even those with high curves. Videojet laser marking systems are ideal for engraving onto the metal, or removing a painted or labeled surface, offering permanent high-quality codes.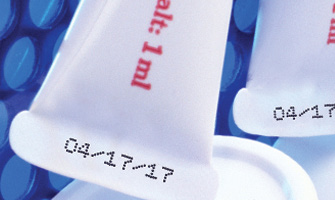 Tubes
Tubes have become a popular package choice for cosmetics and personal care manufacturers due to their portability and convenience with consumers. Videojet coding solutions can produce high-resolution text, numbers and logos onto plastic and metal tubes.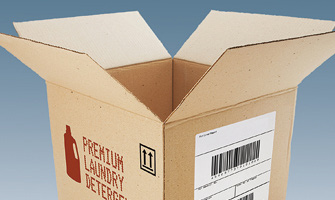 Cases
Highly legible, accurate codes on your cases, cartons and labels are critical for effective inventory and supply chain management. You can eliminate the need for pre- printed boxes by printing accurate, high-quality codes onto outer cases and cardboard boxes with Videojet case coding and labeling solutions.