The smarter way to print is with
Performance without surprises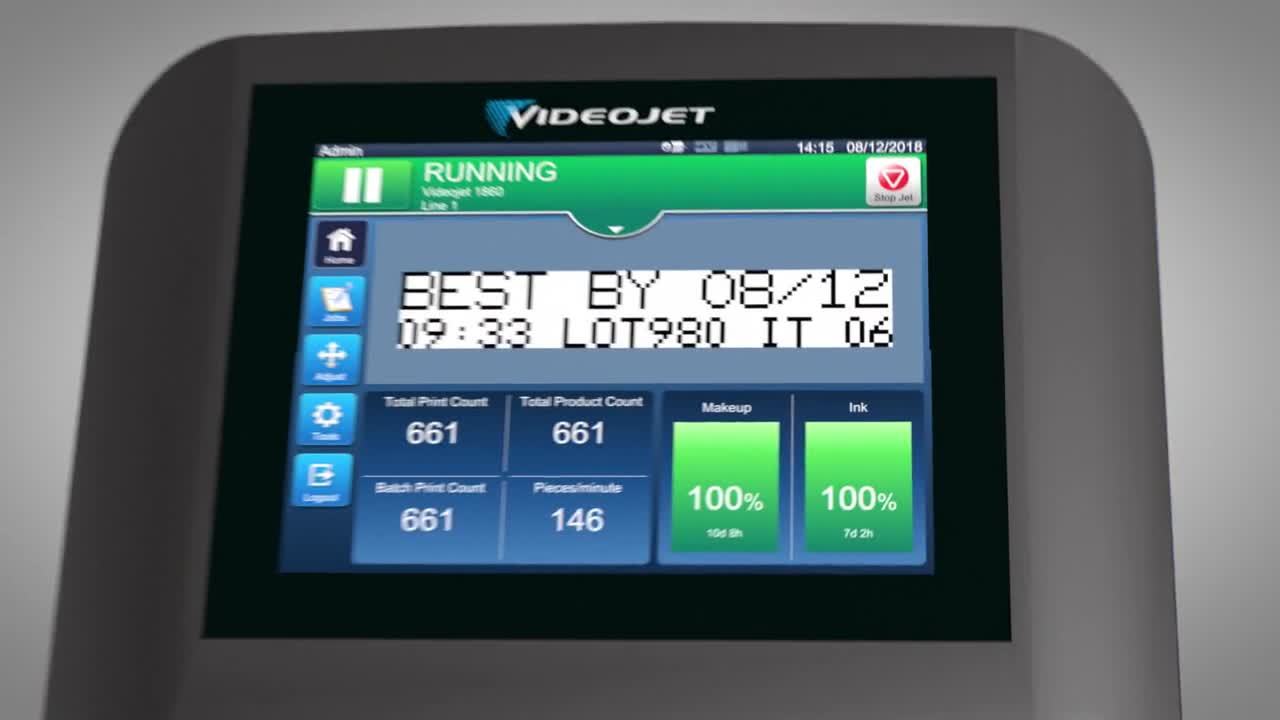 This represents a massive step forward
in the continuous inkjet platform.
And the biggest surprise?
Continuous means continuous
Register today for regular news and expert advise
Putting the continuous
into continuous inkjet
The printer has been designed to deliver industry
first predictive capability providing superior uptime
and performance. The result is a revolutionary design
that achieves your marking and coding objectives
today and as they evolve.
---
Industry first predictive
ink build-up sensor
Significantly reduce the main cause of unplanned printer
downtime with an industry first ink build-up sensor. The
1860 printhead incorporates a unique sensor which
enables the printer to detect build up in the printhead,
alerting the user with advanced notification before print
clipping and the associated EHT trips occur.
---
Continuously monitor
your 1860 printer's health
Powerful on-board intelligence runs through
a revolutionary system, with 53 sensors
continuously monitoring over 150 key indicators
of printer performance, providing expert
diagnostics, analytics and guiding you to
correct problems before they happen.
---
Make up reserve tank
with a minimum
8 hours of run time*
An additional reserve tank protects production
under normal operating conditions – allowing ample
advance warning to prevent a downtime event.
Precise fluid transfer measurement increases
the stability of the ink and make-up mix, and
provides reliable indication of remaining fluid
levels. The 1860's fluid system features a larger
1 litre Smart Cartridge™ with the Videojet
embedded microchip, ensuring only compatible
fluids are used. Loading the wrong ink or an
incompatible make-up fluid is impossible,
helping prevent common operator mistakes.

*Under normal operating conditions